Site-Build-It
Helped Me Build My Website
By Paul Schneider Jr.
Site-Build-It has been a God-send
When I first learned how that plants grown with sea minerals might help to prevent cancer, protect from hypertension, and greatly increase one's health, I wanted to let the world know! But advertising was expensive, and just wasn't an option.
I went to trade shows, set up a booth and talked with farmers. But how about the millions of gardeners that could be so much healthier if they used our sea minerals on their gardens? I needed to find a way to get the word out to them as well.
Then a friend shared with me how he got the word out about his nutritious organic meats. He built an SBI generated website where he shared knowledge about healthy living, and mentioned his organic meat in passing. It wasn't long until he was having a hard time keeping up with the demand for his meat. He said that SBI would teach me step by step how to design a first-rate site myself. This sounded pretty good, but at the time I didn't have the few hundred dollars to pay for the first year.
I asked my friend if I could write articles that he could put on his website to get the word out about our sea minerals, and he could use SBI to optimize them. He agreed. For the next year I wrote articles, and he would run them through SBI software and put them on his website. When I looked at the articles, they looked very attractive. You can click to see an article I wrote for his website about Growing Tomatoes in Containers.
Finally the day came when I had enough extra money to create my own website, and my friend was kind enough to point me to SBI. I paid the $299, and for the next 2 months I studied the course materials. I spent the third month trying to decide on the best name for my site.
Finally it came to me: Healthy Vegetable Gardening.
Once I had the name, I kicked into high gear. After a month I had created my first 5 pages. Since then I have averaged writing 10 pages a month. I have much more that I want to share, but there is only so much time that I can give to it. After the second month, I was already getting more than 5 visitors a day. This was so much better than paying someone $1,200 to do this for me!
SBI has been Great!
SBI's training is very thorough. If a person has some self-motivation to work his way through the process, he can succeed. After just 5 months of writing web pages, I had 43 pages, and have had over 1,000 unique visitors to my website.
Better yet, a good number of them have purchased the sea minerals. In my 11th month I had 1,000 unique visitors in the first 9 days. I am now accomplishing what I wanted to do – helping people to live a healthier life.
I now have 114 pages, and 400 unique visitors to my site a day. This means that over 140,000 people a year find out about using sea minerals to improve their lives and their health. At that rate, I hope that it won't take long to reach a tipping point, and move our country and the world down the road to better health, by fertilizing their food with sea minerals.
Is SBI Right for You?
If you are someone that has the ability to stick with something, and you are looking for a business that you can operate out of your home, a business that just keeps growing, than it very well may be.
Below, some of my fellow SBI'ers share their stories, plus I have included a few very short videos about SBI.
Look them over an click on those that you find interesting.

(Order SBI now)

(Video tour to understand SBI)

Would you like all the benefits of SBI,
but use WordPress?
Good news! SBI is now available for WordPress!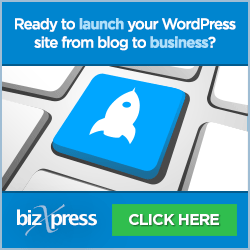 You can speak with an SBI expert or type them a question by clicking here.
Build a site that gets TRAFFIC! Make your own net auction site! Now - free ebook.


Do Success Stories Deflate/Discourage You? Read This.

Ex-Soldier Finds His Niche! Thank You Ken and SBI!




I Created My Retirement (At 39)
It Is Not Always About The Money (Part I)

It Is Not Always About The Money (Part II)
It's Official....Quitting My Day Job
Solo Build It! Has Brought My Family Together
Setting Goals and Meeting Them - Met My Biggest Goal Ever!
WHAT happened in the last 5 years?!



(Return from Site-Build-It to Healthy Vegetable Gardening)